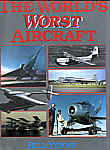 The subjects of this book are not the greats, not even the near greats of aviation history. They are the black sheep that have embarrassed their builders, enraged their owners and frightened their pilots.
In many cases, these are aircraft that never should have been built.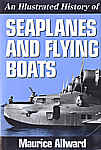 Heavily illustrated book recording the history of a unique period in the story of aviation: the brief period of forty years when the flying boat and the smaller float plane were a familiar part of the flying scene. With no need of runways, they often pioneered intercontinental flights. Many rare photographs.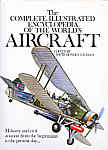 Military and civil aviation
from the beginnings
to the present day:
- The history of powered flight
- The world's great aircraft
through the ages
- A-Z directory of almost
1500 manufacturers
- Technical glossary
- Over 1000 reference
illustrations