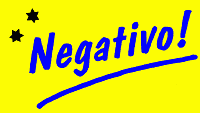 Great Shows of the Past









Search for an Act:



As nobody was using this commodity, I stopped adding items, early 2010.

1.3 Million Guilders "Disappeared"
About Time, Too
About Time, Too - Two
Abusing Minors in Party Buildings
Nah - That's Acceptable
Go figure: Public accounting by Rekenkamer
Accounting for It All
Plenty of advice, but helpful?
They Agreed with Me?
They Can't Agree
Agreement? Just Marks on Paper
Help! It's The AGW Monster!
Airport Transit Tax Fiasco
Ajó $$s!
All But Wiels Wised Up
All Lies!
That's the Alternative?!
Alternative Energy
Alterra leaves Hato Airport
Animal Lovers
Another Audit!
Another New Government
Another Way of Looking at it
Ants' Nest Stirred
Anything Goes
AOV gets better
Aqualectra behind the Times
Civil Servants Army Grows Back
Asjes' Future Threatened
You Might Well Arsk
The Art of Wasting Money
Aruba Adventure
(Not only) Aruba Airport
Aruba Agrees?!
Aruba Ariba!
Aruba Goes to Court
Aruba Is the Champ
Aruba Joins the Gang
Aruba: One Happy Mess
Aruba Out?
Aruba Ruffians
Aruba Takes the Hint
Aruba Tric or Treat
Aruba Way of Looking at It
Asjes Can't Take a Hint
Asjes Prefers Anarchy
Asphalt Lake: Full of Black Money
Audit: Too Little, Too Late
Auditis
Autonomy Is Isolation
Babies Born in Prison
Baby Godett
No Backbiting, Please
Back in the Red
Back on Line
Back to Court
Back to the Good Old Times
Back to the Middle Ages
Bad Bag Blues
Bag Ban
Bad Day at Fuik Bay
Shows What Bakoba Knows (Not Very Much)
Balanced Budget: It did seem too good to be true
Banana Oil
Banana Oil Business
banks stop buying bonds
Baselman's Bingo!
They Beat Us
We Can Believe It
Believe It or Don't!
Best Airport in the Caribbean
No Bets Are Taken
"Better for All" [Except Maal]
Big Bang for Brinkman
Big Deal
Not a Big Help
More Mafia? You Bet!
Blame It on the Weather
Don't Rock the Boat
Bo Banku Amigu Profits - We Lose
BOO: Is This for Real?
The Boob Tube
Booh! BOO Breakdown [BIS]
BOOm!
Boom Boom Boom Boomerang
What a BOOre
BOO's Record Under-Performance
"Total BOO Black-Out"
This Is Getting Boring
I'll Show Them Who's Boss!
Both Back?
The Bottom Half of the Iceberg
A Breath of Reason
Hold Your Breath
Take a Deep Breath
Bribes Next Door
Brinkman's Checklist of Corruption Cases
Balanced Budget or Unbalanced Government
Budget 2007: Boring to Death
Will Budget Be Adapted?
Budget: Boost or Bust
Budget Breaks Down
Budget Breaks Down - Again!
Budget Deficit - now, seriously
Budget Surplus?!
Budget: Teetering Toppling Tower
Not One Vote Against Budget!
Bummed Baya Beach
No Business: As Usual Business Beats Baksheesh
Curaçao Business Practice
Not Right Now, We're Busy
But Someone Must Pay...
Camelia Questions
Capriles Capable?
Caracas Bay: How About It?
Carnival Sound Racket
Buy your Car Test under the Counter
Car Test revisited
CAYCO Hits Back Sans Stick
Don't Celebrate, Yet
This Calls for a Celebration
CDM Slave Case in Miami Court
Restructuring CDM
Here's Our Chance
Chavez' Promises Backfire
That Seems Cheap - to Us
Checking Speed - wacht een beetje [wait a bit]
Childish: Le Mot Juste
Chong Tells Us All about It
Christian Criminals
Christian Science Poll
Church Council Gives Up
Churches Resent TV-spots
Talk about Chutzpah
Circus Show Stops!
Citizen Insists on Our Rights
Civil Servants Saved
Clean Rooien, Filthy Air
Who Said Isla Should Close Down?
Close Down Isla
Close the Refinery - When the Contract Expires
A Cloud of Stench
Clown Begs Crook: Come Back to Our Gang
Clown Bows Out
Clown Collects Cash
Clown's Diet
Clowns Feel Insulted
Clown's TV Show Canceled
New Coalition, But When?
'Collaborating Cockroaches' Cursed by Croes
The Referendum is a Colonial Imposure!
Show Your Colors
Come Home, Kids... Please?
Compare Our Prices!
But it's so complicated!
Commissions mean Jobs
A New Commission: Now We're Getting Somewhere?
Commission Controversy
Unfair Competition
Complete Course Reversal
Not a Complete Fool
Compulsive, bragging, and clumsy.
What Confidence?
Confusion reigns
Constancia Reaps Rewards
Another Constansia (no relation)
Contemptible
Cool It!
Sounds Filthy: Cooper Comes Clean
Cooper's Car Tax Excuse
Cooper Complains
Cooper Causes Curiosity
Cooper Explains
Cooper's Course
Copppal: Questionmark
"Corrupt As Hell"
Corruption Crusade
Corruption? "Internal Affairs."
Corruption? It's Endemic
Cova Certainly Got Around
Cova the Clown Show Not Going On
The Cova Gang Speaks Out
Cova No, Reason Si?
Cova's Own Cabinet
Cover up Crime with Orange Paint
What's With the Credit Card?
Crime Study Kept Secret
Another crisis
And What About That Crook?
Another Crook
Thieves and Crooks
Cruise Tourism is Down; Let's Build Another Mega-pier!
Cuban Slaves Freed?
Our Culture
Curaçao: King of Debts
Curaçao Police Corps: Pig Sty
Even Curoil Did Not Want Asjes
Dangerous Overtaking
Davelaar Agrees
Delays ad Infinitum
Deputy Davelaar Disaster
Death to Those Dogs!
David Dick Disgusted
Dead Dolphin
Hey, That Wasn't the Deal!
debt, national
Decent Dressing
Deep Debts
Budget deficit
Deficit Disappointment
On Schedule, with Delays
More Delay, As Expected
Democracy by Dummies
Another Demonstration
Transparent Democracy, Curaçao Style
Democracy's Drawback
Dennis the Menace
Design Failure for BOO?
Diesel Disgrace
Di Nos E Ta!
Dirty Diesel Trick
Doctors Detest Demands
New dogs, old bones, old tricks
Maybe Good for You; So Who Cares about Dolphins?
Dolphin Dutchie
Dom Verstaan
Don't Ask Me Who's Right
Dominica Democratically Declines
Don't Ask Me What Wiels Means!
don't bother
Don't Celebrate, Yet
Double Disgrace
double functions
Sowing Doubts
Down Again
Down with Pensions!
DP's Difficult Demand
Yearly Drama
Drat for DAT
Dressing Code: First Things First
Drowned Cars
Dumb Dreamer Damoen
Dust to Dust, Francisca to Asjes
A Dutch Tradition
¡€ si, $ no!
Easy to Believe That
Eat Your Words
Economy Going Great
Economy Not So Great?
No More Eggs... No More Nuffin'
Electronic Voting - on Paper!
Election Time!
Elections: Just-As-Good Karnaval—And Musical Chairs, Too!
The End of a Sordid Affair
Still Can't Make Ends Meet
Looking at energy
Waste of Energy
Energy Commission: Wasted Energy?
Energetic about Energy
Euphoria Lost
In That Case, Everybody Must Get Less
Excelsior! Up with the Salaries!
The Executioners
Now, Experts Agree
Just What We Expected
Expecting Trouble?
That Explains It
Sounds Familiar
Hit or Miss the Fan
Fans Hit (the... oops!) Godett!
The Fat Hits the Fan
After a Fashion
A Fat Lot of Good
And Whose Fault Could That Be?
It's all the SI!-brers fault!
Fight at PM press meeting
Is What We Figured
George Does Some Figuring
Exactly What We Figured
Fire! Fire!
Fire Trucks Roll out of Gate
Abandon Ship
The First Man
First Things First
Fist Fight in Aruba Parliament
First vote, then think
FK Wises up
One More Fling
Flying in the Face of Facts
Food Follies
FOL Fire
Other FOL Folly
FOL members desert the sinking ship
That's FOL, not FOL
FOL's Fool Number
FOL Loses, We Pay
He Could Have Fooled Me - Easy
Football, Flag and Fascism
Forget It
Forward to the Past!
Fote Vor Vool
Four Million is Peanuts
Free Votes and Threats
Some of Our Best Friends Are White
Gamble Economy
Gamble Lost
Wrong Gamble
Responsible Gambling Behavior
Goodbye, Golf Guilders
Guard our Proud Flag
foreign daily allowance
foreign representatives
Refinery Free to Pollute
Fuel Rationing? You Must Be Kidding!
Gambling on the Stock Market
Gambling to Stop Gambling
Touch of Genius
Let George Do It
Gesundes Volksempfinden Backfires
Aruba: Getting out of hand
Give me a job like that, too
Godett and the Little Red Book
Godett at Statistical Loss
Godett Goes to Jail
Godett Has Time to Think
Godett Never Lies - Oh, Really?
Godett's Bonus
Godett's Schlägergruppe
Papa Godett's Legacy
Ajó Golf Guilders
Good Clown Gone
Good Point
Good Question
Godett: Go on Paying Twice
See? Sí Is Good!
Great Idea!
Great Public Circus Performance, "Free"!
Holland's Groen Links: Close Isla
Please grow up, MAN!
Guess Who Pays for Tourism!
Habitual Habitat Habit
Hail Hizbullah!
The Happy Island Next Door
harbor certification
harbor FOLly
The Happy Island Next Door
Harbor Strike
Hard to Explain
Feeling the Heat
Any Help is Welcome?
Of Little Help
HELP! Will It Never Stop?
Hepa! Hold it!
Hepa! Watch it!
Here's Another One, or Are There Thirteen?
Here We Go Again
Here We Go Again!
HEY! What's Going On Here!
Pierrot Hits George, But Does Not Beat Him
Hmmmm...
Hold On
Holland Is Paying - Now They Have a Real Problem
How About It?
How Tipiko
Hot Gas Escape
How Much Was That?
How Nice for Him
Hurricane Season
In a Hurry
Not In a Hurry
Hurt Them Where They Feel It
Illegal Aliens
Illegal Referendum
Illegal Thief Caught!
Impressive Lack of Interest
Clumsy Incompetence
Inflation Record - Gas Price Stays High
Instinct Will Tell
Insurance: It's a Gamble
Interest-ing
Very Ironic
Isla: Holland Gets Involved
ISLA: Now It's up to the Government
Isla Closing Down This Year!
Isla Contest
Isla Must Pay
I Told You So
It Still Stands
I Turn, U Turn...
Not convicted? Then he's Innocent!
Integrity? They Don't Know What That Means
investigators investigated
Irresponsible
Isla: Fat Black Smoke
Isla Magnanimity
Isla versus The People
Is nobody safe?
Isolation
A Coalition Led from Jail
Jailbird Bored
Jailbird in Parliament
Jiminy Jiménez! Wild West in the Far East!
Same Job, Less Pay
Jobs for Voters
Those Jobs Are for Ours
Join The Club
A Joint Effort Succeeds
Alas, a Joke
A Joke? Revenge?
Jolly Good Idea!
Politicians' Joy Ride
Joy-Riding Cops
No Pardon, No Joy
Juliana Teaches a Little Lesson
Just as Expected
Just What We Hoped
Just Don't Tell Them
Justice Minister Busted
Karnaval Time!
Keep Cool
Keep on Trying
Keep Trying
Keep Trying! Well Worth It
"Kick Him Out and I Want to See Him Bounce"
Kick Him out! No, Keep Him in!
Kindergarten Papiamentu
We Knew It All the Time
Knights Were Us
Knock-Out Victory for 'Democracy' versus The People!
What do We Know?
Koeiman's Complaint
Kura Hulanda Hotel Opens Junkie Rehab Annex
Last Budget?
Lak Asked for It
Lak's Dreams Fulfilled
Language Lesson
They All Laughed
lay-off law
Taking Their Leave - Really
Leaving Again
Let's get out of here...
Let's Make It Legal
Let's Not Be Hasty
Letters to the Editor Dotty Com
I'm a Liar, and I Don't Use Drugs
Liars Galore
Liberate the Cubans!
License Plates
License Plates Are Back - Wait and See
Like Father, Like Son?
They Love the Limelight
Back in the Limelight, But Not Wised up
That's the Limit!
Look and See
On the Loose
Lottery Loses!
Loveboat, New Style
Look Who's Back!
Look Who's Been Talking
Look Who's Talking!
You're Lucky
Lower the Norms
They Should Lower the Price
Maal Has Had It
Wait for Maal
St. Maarten Justice Dept. Moves to Independence
Macaay's Memory Miss
Do You Mean Us?
Megalomania Up in the Air
Mad Mélange
Asphalt Lake: Filthy Mess
What a Mess
No special labels on soft and beer
Maal Gets Impatient
Mad Muslims
Make 'em Pay, Anyway!
Make Money, Not Peace
Make More Money
Makes Us Sick, Too
Asjes' Maripompun Megalomania
Mark My Words
Measure for Measure: Voting for the EU
Medical Universities
Megalomania
Mercedes cars for our Bosses
Mercedes No - Audio Si!
Mess in Style
Metry Merely Drafts
That Might Explain It
Might Well Be Worth It
Minetown Economy
Ministers' Pensions
Ministers' Pensions Clipped
That Would Be a Miracle for Sure
Missed!
Miss or Hit
Money Leaks Like Water
Money: That's what I want!
Money? Who Needs It?
Where does all that money go?
Take the Money and Run, part 2
More Money Gone
The Money-Go-Round
Money for Isla
Monte in hospital
Moral Guardian
More Money for Tourism
More Money Gone
More Onderstand
Money Source—or Drain
Moronically Ironic
Most Interesting
"The Most Undemocratic List Ever"
Fishing in Muddy Water
Murder in the Vicarage
Musical Chairs on a False Note
My Chance to Make Some Money?
My Hero
Mystifying Mystery
national budget Still Going Weak
national debt
Another Referendum! Our National Sport
Sheer Nazism in Holland
We Don't Need All That, At All
What Else Is New?
Is That Good or Bad News?
Is That News?
That New Program is Old
New Record?
A New Standard!
New Smoke Stacks Needed
Doing Nigeria several ones better
Little Nigeria
The Night Before the Morning After What a nightmare!
They Know It's "No"
Knowbody Nose
No Comment
No Drugs Tests
No Harm Done
No Hurry
No Hurry, Too and Two
No Money, No Sand
No Need to Panic
No Need to Wonder
No Money—It's Not Funny
No Offense
No Reply
BOO: Back to "Normal"
Di Nos E Ta! [It's Ours!]
Not Down... Noooo!
Not So Fast!
Nos Mes Por!
No Such Luck
And Not A Moment Too Soon
Not Fired
Not Very Surprising? Still..
They Noticed, But...
No Surprise
Not Only Isla Stinks
Not Over and Done
Not the First Lie They Told Us
Not Very Original
Not Wanted by Police
Now He's Asking
Now It's Official
Now, It Can Be Done?!
Now It's Official - We Told You So
Now Let's Wait for the Third Try
Now They May Get in Trouble
Now They Tell Us
Now This Is Official
Now You Know How It Is
No Yellow Star
Oh Yeah?
There's Oil Below Them Thar Waves!
Oil Squeeze
It's an Old, Old Song
Old Story Redone
Old Trick Still Works
Olympic Delegation
Olympic Nationalism
ombudsman
Ombudsman Out
That Ombudsman Is a Pest
Ombuds Person
Ominous
Once a Thief, Always a Thief
One for Me and None for You
One More Good Reason
One More Time
"Only" 5 Million
ontslagwet
ontslagwet comes and goes
ontslagwet still there
Oops! I plumb forgot...
Opaque Transparency
optimists
O-W-T!
That's for Aruba. Don't Panic!-Yet
But We Do Know Who Paid for It
Panic Looms...
Papiamentu Goes to School
Papiamentu Kicked out of Class!
Don't Blame Papiamentu
Papiamento in Aruba
Parties Throw a Party
No Longer Party to Errol's Party
Party Propaganda—paid out of taxes
PayDay
Pay Phones
Pay Yes, Work No
Spare Us PdVSA
Pelea! Boxeo! Rojer versus Wiels
Pension Now!
The Pensions
Persona Non Grata
Phew! Let's Celebrate.
Phone Tariffs
Higher Phone Bill
Pierrot Applies Pressure
Pierrot Didn't Mention That
Pierrot Slanders Pedophile
Pierrot Strikes Again
Pink Paradise Lost
Pirate Party
"What a Pity" - Just So
Car License Plates
A Colonialist Plot
Plastic Bags
Plastic Bags Are Tough
PM storms out of meeting
A Good Point
Police Power
Those Politicians Are a Pest
Political Murders, Yet?
Politicians, Unite!
Poll [un]Published
A Little Pollution - Who Cares?
Making Himself Popular
They should Try Positiating
Positive till Death!
It's Possible, All Right
It Is a Possibility
Pot Calls Kettle Black!
Help Fight My Poverty
About Those Prices
Our National Pride
Principles in Politics
Private Enterprise
A Prize for Prince
A Small Problem
The Professionals Speak - Which Explains a Lot
Progress Yet!
Their Profit Is Our Loss
Promising Start
Prosecute the Minister
Protecting the guilty
Proverb: As Solid as a Politician
Public Protests
Punch the clock
A Purloined Letter?
Put up or Shut up
A Good Question
Mark the Question
Questions on Cayco
Quick! Hurry up!
Quick Service
Quorum Trick
No Quorum—Again
Race Riots!
Race Riots Resolved?
Racism
'Racism'
Hurry Up, It's Raining
Rats Come Back on Ship
Rats May Stay
That's Reasonable?
The 3 Rs Lose out
They can read?!
Ready, Five Years Late - Now, Start All Over Again?
Recount Demanded
Recycling Rubbish
Redu and Rumors
Referendum Poll
One More Referendum
The Referendum is Coming!
Refinery Stinks
Go figure: Public accounting by Rekenkamer
A Heave of Relief
Repeat Performance: Praise the Lord!
Report Ready
Rèspèt-Me-Not
Please Reverse Charges
Rhuggenaath taketh, Strick giveth away
Right - You Got It!
R.I.P. St.I.P.
R.I.P. St.I.P.: Again!
That's a Relief
Is That a Relief?
Renfred Rojer Wises Up?
Reversing Course Again
Robbers, No Cops
When in Rome, Do as the Romans Do
Rooijer Thinks It Through
The 2 Rs
Ruling from Jail
Now it's Saba
Saba Has Had Enough
Sabotage!
Sabotage! II
One Sad Island
But, Is It Safe?
Salaries!
Same All Over
Same Here, in Aruba
Save Our Leaders Some Work
Scan Scam
Schooling Stupidity
Schotte, a Worthy Successor
Schotte Bounced Back
Schotte Finally Shot Out Schotte Misses Out
Schotte Strikes Back?
Schotte's Effort Scratched
Schotte Struggles for Life
Sceptical on Schotte's Scheme
Schotte Should Be Schot!
Nah, That's Mere Science
Scientology Ship Sealed
"Bunch of Scoundrels" Refuses Negotiations
Scrabble® in Politics
Hunting Season
Seductive
Seems Something May Have Changed
SEI Grinds to a Stop
Selikor: Dust to Dust, Francisca to Asjes
Selikor Goes in Business
Selikor's Sudden Spurt
Selling Us Out While They Still Can
It's Getting Serious?
Serves Them Right?
Shady Shades of Chavez
Show Your Colors
The Sh*t's in the F*re
Shut Up and Deal
Shut Up or We Won't Like You
Don't Get Sick
Signed, But Not Settled
Si No...
Cheap Slavery Comes Expensive
Slavery Sanctioned
Slavers Sued
Slavery Discussion
CDM Slavery Disputed
Smaller Circus - Still Two-Ring
Smart Move, Wiels!
Son of Salas and Arsjes Still in Salaried Saddles
That, at Least, Sounds True
So What Can They Do?
So That's Democracy!
Too Many Secretaries
Open Skies for Us - Closed Skies for You
Slave Driver Sought
Slavery
Slaves
A Smart Move
Smart Thinking
Is It Smart to Vote Matic?
Smells Fishy
Smoke Screen
Smoke Screen Thickens
A Fine Socialist Tradition
solar street lights
Somebody Asked Nobody?
Some You Win, Some You Loose
Something in That
So Much for That Type
Same Old Song - with Refrain
Tired Old Song
Sorry! It's All Gone
Sounds Familiar: Aruba Mario
Spacemen: No Apemen Need Apply
Space Sickness
Spaced Out 8212; Not One, But Even Two!
Spare Us
Let's Start Spending
Spoiled Brats Keep Whining
I Know How to Sponsor Him
A StAB in the Back
Statistics
A Stench to Remember
A Step Ahead; Plans to Make More Money
Stick it on your drawer bottom
Still More Stench
Still Unexplained
Get Rid of StIP
Still Surprising
Stinker Smells Strong
It Stinks More, Not Less
Stop Borrowing
An Old True Story - Only the Names Have Been Changed
"Successful" Action
Suits Them Fine
New Supermarket
Surprising? Not to Us!
Surprise - or not?
Surprised? Schotte Swindled!
Suspicious Death
Suzy Sues George
They Have My Sympathy, But...
Don't pay tax - you'll get a discount later
Teacher Democracy
There We Go
They Never Seem to Learn
Lack of Tact
Tax Races Spendings: Spendings Win
We Are Not Terrorists
Thanks, But No, Thanks
That, at Least, Is True Enough
That Can't Be Done
That's Just Great
They Can't Mean Us
They Never Told Me That!
Thick Strong Skulls Contain Cavernous Cavities
This Can't Go On
Why didn't they think of that before?
He Thought It Over
Three Times Godett!
Throng of Trade Unions
It Keeps Ticking
Time them
About Time, Too
Tip for Cooper
Tips of Icebergs
Told Ya So
Top Conference
Touché: Jacob Gelt Dekker's column
Tourism Pays: But to Whom?
Tourism: What's in It for Us?
Tourism Down
Tourist Down - Again!
Tourist Master Plan not Masterful
Tours, Trips & Tips
CTB director Hepple leaves for greener pastures
All in Tradition
traffic control
Transparanshia No, Turismo Si!
Transparent Closed Doors
Transparency
Transparent Discussions in Private
Trash Megalomania
travel expense
Troubled Waters
Gift: One Troyan Horse?
Try, Try Again
You Can Always Try...
Tula Nationalized
turning the tables
Two investigations
Uh Uh... Someone Noticed
Uncool Ice
uncreditable
Ungratified Civil Servants
Updating Aruba
Up to Date
Vantage and the Unions
Vantage's Vengeance
¡Viva la Libertad!
Vanity
Venezuelan Deluge Starts, on Our Invitation
Violence is the Trend
The Voice of Justice
Voting Troubles
Gone? 'Wacht een Beetje' [Wait a Bit]
Wait and See, But First, Wait
Waiting for Godett
Watch Those Watchers
We Can See Right Through It
We Heard That One Too Often
We're Still Waiting
One Week Left
We Knew It All the Time
We'll See...
Welcome, Tourists... We're Happy to Pay for Your Trip!
Well, Maybe
Well Prepared
Vox Populis: We Never Said That
We Won't Make It
What a Mess - Better Stay Out
Whatever Gave Her That Idea?
Whatever Gave Hir That Idea?)
Whatever Gave Them That Idea?
What Goes up Does Not Have to Come down
What's in a Name
What's in it for us?
What's the Use, Anyway
What to Do
What Were They Doing in There?
O Yeah? But When Will It Be Ready?
When Deputies Vote
Where does it all go?
Where to find Money?
Wheels Whirl in Wiels' Head
Who cares what the law says
Why Am I Not Surprised?
Why Should We Pay?
Willem Wised up! Blow Me down
Who Cares? They Also Ruined My Airco!
Who charged us twice?
But With Whom?
Why Worry?
Wiels Makes a Good Point!
Wiels Rocks the Boat
Wiels Shows How Much He Knows
Wiels Sued by PM
Loser Wiels: "We Won!"
Wiels Won't Shut Up
Wild Fluctuations
Will It Work?
Windfall Blown
Wind Change
Next to the Vane, a Windsock
Wise Leader
Wised Up, a Bit Late
Wise Leader
He Might Well Wonder
Won't This Be the Day
Worried Workers
Getting Worried?
The Yearly Farce - No Joke
IJs Offended



"King of the Apes"
politics
economy
geography
climate
tourism

SEARCH this site or the Web





copyright notice
all material on this site, except where noted
copyright © by , curaçao
reproduction in any form for any purpose is prohibited
without prior consent in writing